Class of 2023 graduate Dr. Kenton McCosh is currently training in Emergency Medicine at Cleveland Clinic Akron General in Akron, Ohio. In between his residency training, Dr. McCosh spent his free time training for the Marji Gesick 100, a 100-mile ultramarathon for mountain bikers and runners in Marquette and Ishpeming, Michigan. Dr. McCosh ran the 100-mile distance through the Michigan wilderness.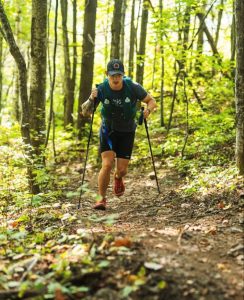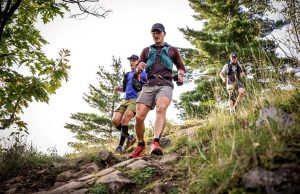 "I have always enjoyed health and fitness, and had been thinking about joining the ultramarathon scene," explains Dr. McCosh. "I felt like this would be a great race to throw my hat in the ring of participating in 100-mile racing. I've always loved the mental side of endurance racing, as it's just as important as the physical side."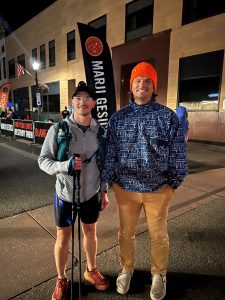 The Marji Gesick 100 has been referred to as the hardest single-day race in the United States. Their website clarifies this, saying that participants will encounter treacherous terrain, inclement weather, fatigue, hallucinations, and inherently dangerous activities. Participants of the Marji Gesick 100 are essentially on their own once they begin and are encouraged to take a range of survival equipment with them to be prepared for any situations they may encounter in the wilderness.
Dr. McCosh was face-to-face with the realities of the race's physical demands. "From a physical perspective, the last 9 miles of the race were the most difficult," he recalls. "The elevation gain and descent took a toll on my already hurting muscles and joints. Other than that, battling nausea and vomiting throughout the 40-hour race was the worst part." When he finished the 100-mile trek, he felt physically exhausted and sore, but extremely accomplished.
Despite its difficulty, Dr. McCosh feels the rewards of the experience far outweighed the challenges. He is grateful for the support he received from his family, his friends, and his fiancé, another Burrell College graduate and current resident physician. "Running a 100-mile race is "more than the miles" in my opinion," he explains. "My father crewed me the entire time since the race was unaided and un-paced. Without his help I doubt I would have finished. Training for a race like this takes lots of behind the scenes running, most of the time at insane hours of the night/day. My fiancé, Alison, and my family and friends supported me during my training. I even got to run a leg of the race with my friend, Hunter."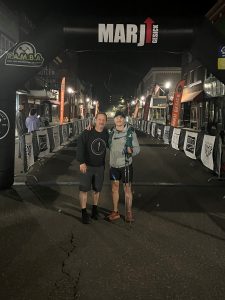 Cleveland Clinic Akron General supported Dr. McCosh in his endeavor, affording him ample time off from his busy schedule as a resident physician to train and compete in this race. "There is also another attending who is an ultra-runner, and we plan to participate together in an ultramarathon in Ohio next July," Dr. McCosh exclaims.
Dr. McCosh is humbled and grateful for the support he received from his family and friends in his preparations and completion of this endurance challenge.