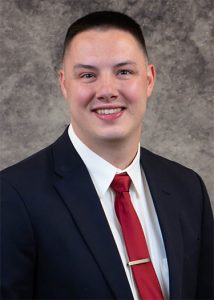 Class of 2021 graduate Dr. Trevor Miller will be returning to the state of New Mexico after completing his residency training. He will be returning to Roswell, New Mexico, where he completed his clinical rotations as a third-year medical student. Upon his arrival back to the Southwest, he will receive a grant of $75,000 from the Coalition for Osteopathic Excellence to help launch his medical career.
Dr. Miller is not a native New Mexican, he originates from the state of Nebraska and found his love of the Southwestern state through his time at the Burrell College. "I never thought I'd leave my home state of Nebraska," explains Dr. Miller. "However, I ended up in New Mexico for medical school and I now call the southwest just as much home as I do Nebraska. A part of me will always be in New Mexico and I am excited to settle down there so I can serve the patient population that initially taught me how to practice medicine."
Dr. Miller's interest in medicine began at an early age when he broke his foot playing flag football and had to receive a cast and was enthralled by the casting and cast removal process. Later in life, this interest in medicine was solidified as he worked with the elderly as a Certified Nursing Assistant while in college. He coordinated his pursuit of the medical field by completing his undergraduate degree at Concordia University in Seward, Nebraska, majoring in Biology and minoring in Chemistry. Following this, he began his studies at the Burrell College of Osteopathic Medicine.
Dr. Miller chose Burrell College because he was drawn to osteopathic medicine. "I chose osteopathic medicine because one can never have too many tools in the toolbox and OMT is one of those tools that has already given many of my patients instant pain relief that I could not offer without this skill," he explains. After interviewing at Burrell College, he felt enchanted by the Southwest, the Green Chile cuisine of the region, and the welcoming demeanor of the faculty, staff, and leadership at the medical school.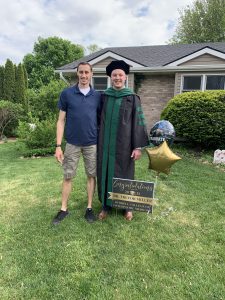 Just four short years later, he graduated in 2021 and went on to his residency training at Idaho State University in Pocatello, Idaho. Specializing in family medicine, Dr. Miller was able to get the most out of his training program. "Residency has been a phenomenal experience for me to build on my skills that were founded at Burrell," he explains. "I have grown into a well-rounded family medicine physician that feels comfortable in many aspects of medicine including obstetrics, outpatient, inpatient medicine, and even the Emergency Department."
Dr. Miller credits Burrell College for helping him develop the skillsets needed to be successful in his residency training program. "College solidified in me the work ethic I was taught at a young age to persevere through medical school and residency with the goal of not just surviving, but pushing myself to learn all that I can because you never know what little fact or procedural skill is going to save a patient's life someday," recounts Dr. Miller."
Dr. Miller is returning to Roswell where he hopes to practice for many years, if not for life. "I wanted to return to Roswell after residency to work alongside my mentors as a medical student continuing to gain their valuable knowledge as I progress in my long career as a broad-spectrum family medicine physician," states Dr. Miller. My goals are to have a long career practicing in a variety of roles under the family medicine umbrella including at least surgical obstetrics, outpatient primary care including ages of birth to death, and whatever else is asked of me by my community.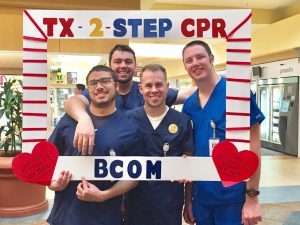 As his commitment to return to the Southwest and remain is strong, Dr. Miller is the ideal candidate for the Regional Incentive Grant (RIG), a unique financial incentive opportunity for graduates of COCA-accredited (Commission on Osteopathic College Accreditation) osteopathic medical schools. This financial incentive would provide physicians who are nearing the end of the residency training a grant in the amount of $75,000 for a commitment to practice within 60 miles of Artesia, New Mexico.
"I am very thankful to be a RIG recipient," says Dr. Miller. "This grant is allowing me to repay my debt more efficiently as I focus on providing excellent care to my patients of Roswell, NM in the surrounding area. Burrell College is a great place to obtain and grow in your training as a physician. The days are long, but the years are short. Don't forget to make time for yourself during your training to remind you why you got into this career in the first place. Be careful if you come to New Mexico, it just might make you a state resident for life."
To learn more about the Regional Incentive Grant and the qualifications to apply, click here.